Controsoffitto della cucina al quarzo
Dettagli del prodotto
Feedback ora
Controsoffitto della cucina al quarzo
Bacino in pietra di marmo artificiale Arabescato, which comprises finely-crushed granite and cement, carefully mixed by machinery in the proportions of three to one and cast in molds of the required shape.When the blocks are set hard the molds are loosened and the blocks placed in a solution of silicate of soda for about two weeks for the purpose of indurating and hardening them.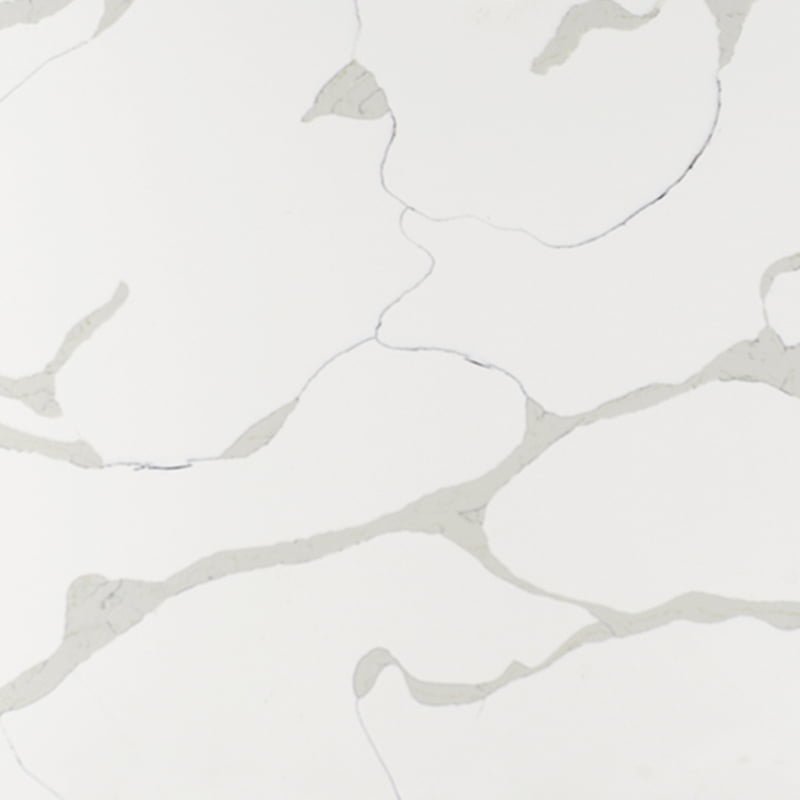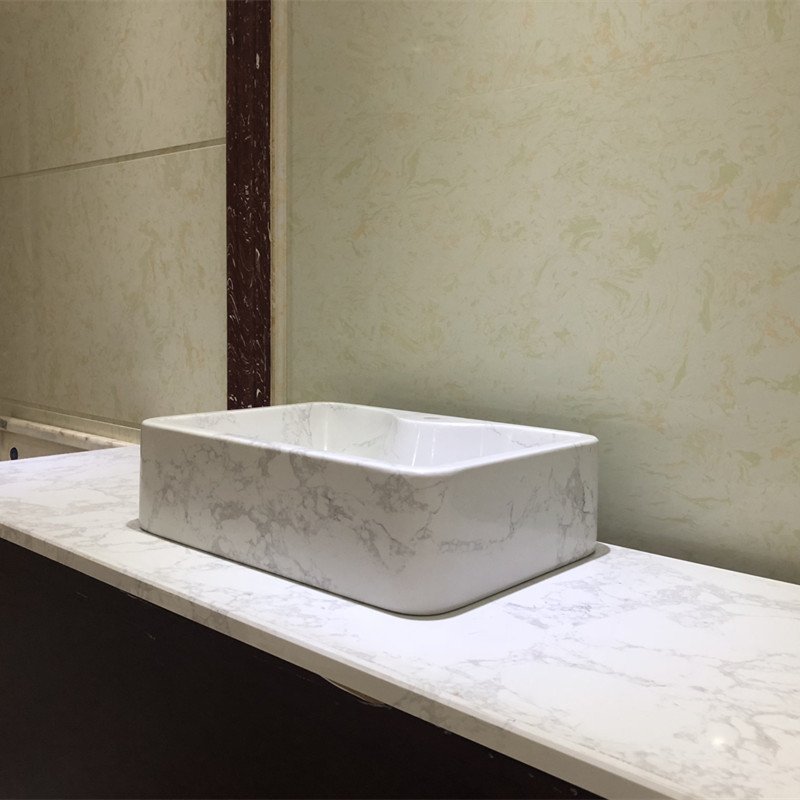 Product Descriptions
nome del prodotto
Bacino in pietra di marmo artificiale Arabescato
Materiale

Artificial Marble

, Pietra ingegnerizzata
Spessore
14-50mm
Superficie
Lucidato, Levigato, Fiammato,

Bush Hammer

, e così via

Slab Size

2400

x1600mm

, 2700

x1800mm

, 3200

x1600mm

Campione
A disposizione
Applicazione

Bathroom Countertop

,

Vanity top

,

Bathroom Basin

, e così via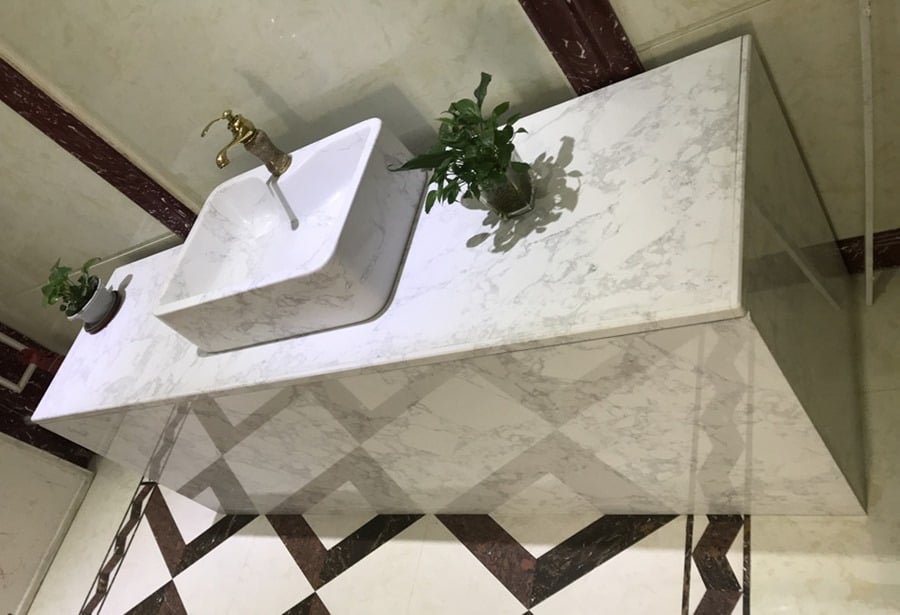 High Quality
We always feel that all success of our company is directly related to the quality of the products we offer. They meet the highest quality requirements as stipulated in ISO9001, ISO14000:14001, SGS guidelines and our stringent quality control system.
About Unisun Stone
Founded in 2006, UnisunStone is one of the large comprehensive enterprise group, business covers stone mining, research and development, Artificial Marble production, sales and service.
Unisun Stone owns mines, research and development centers and branches in GUANGZHOU, YUNFU, HEYUAN, e così via. Unisun Stone Concentrates on Artificial Marble stones production, processing and supporting for large-scale projects.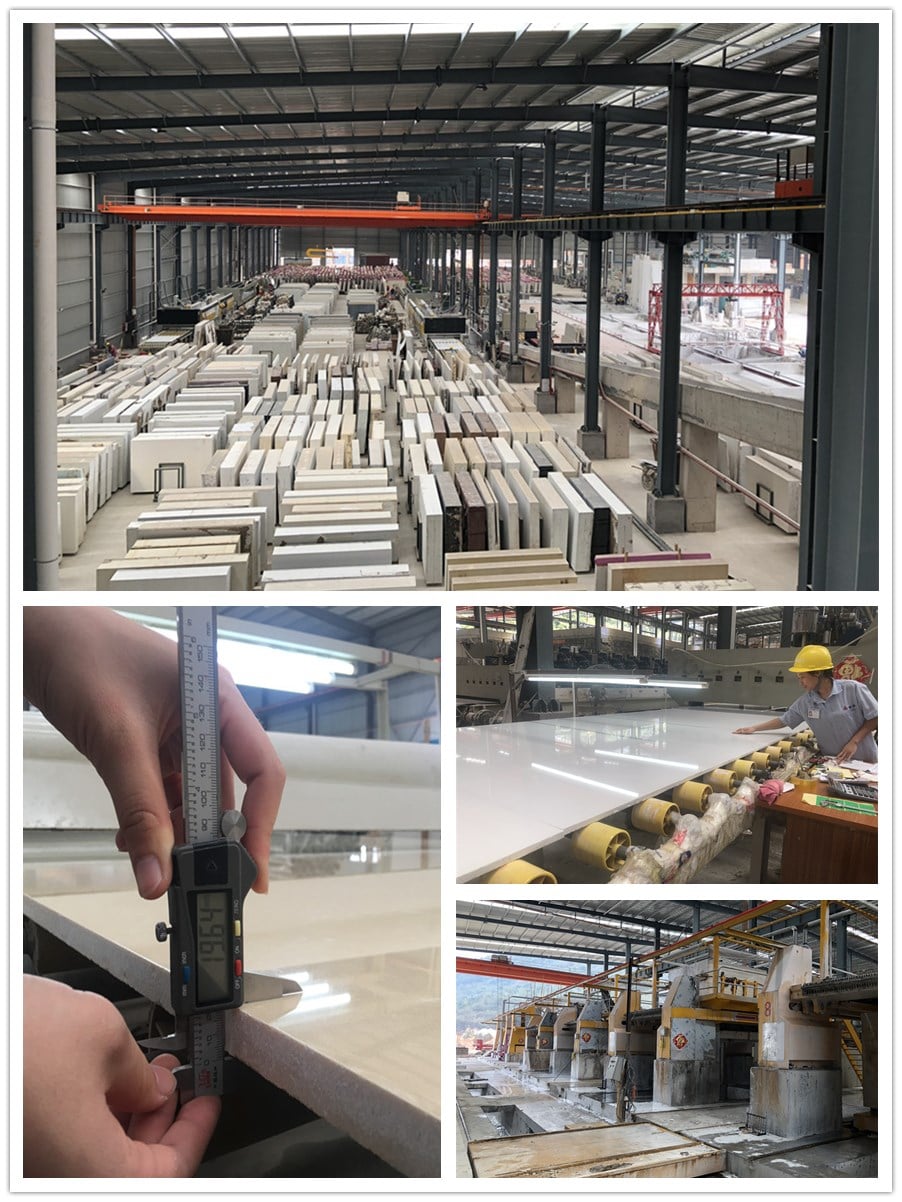 Product Packing and Loading
For Arabescato Artificial Marble Stone Basin Packing: packed with foamed plastics, then packed in fumigated wooden crates, reinforced with metal strapesoutside.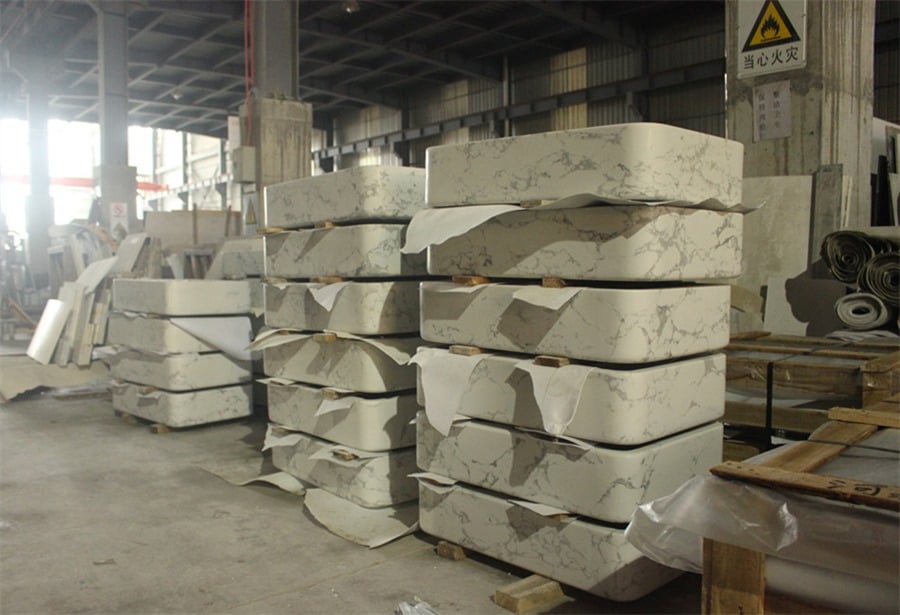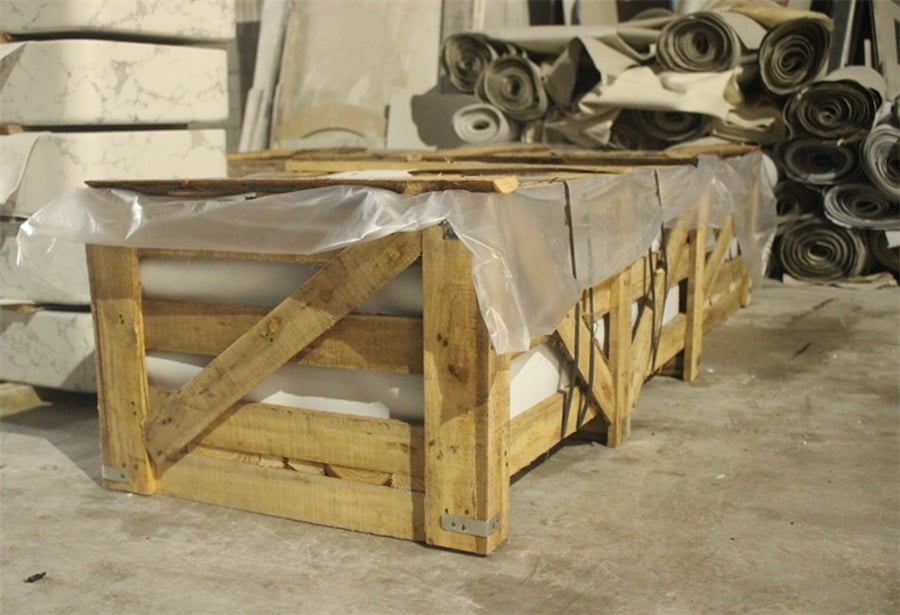 FAQ
1.Does it easy yellowing?
The anti-yellowing technology is industry-leading. Slow down the speed of yellowing.
2.Qual è la garanzia?
10 Anni di garanzia limitata di alta qualità.
3.Lo fa con differenze di colore?
Non può garantire differenze di colore nello stesso ordine.
4.How about the Inspection?
Inspecting 5 times, also we accept all inspection.
5.Can you provide small samples?
sì. Provide free samples for testing the quality.
6.Do you have any certificates?
sì. CE, UV, BCC, ISO9001, TUV, SGS, BV.
7.How many years you do you in this field?
With 12 years manufacturer experience.
Inviaci il tuo messaggio: